Do you ever find yourself asking:
"Is travel insurance worth it?"
"Should I get travel insurance?"
"Do I REALLY need it?"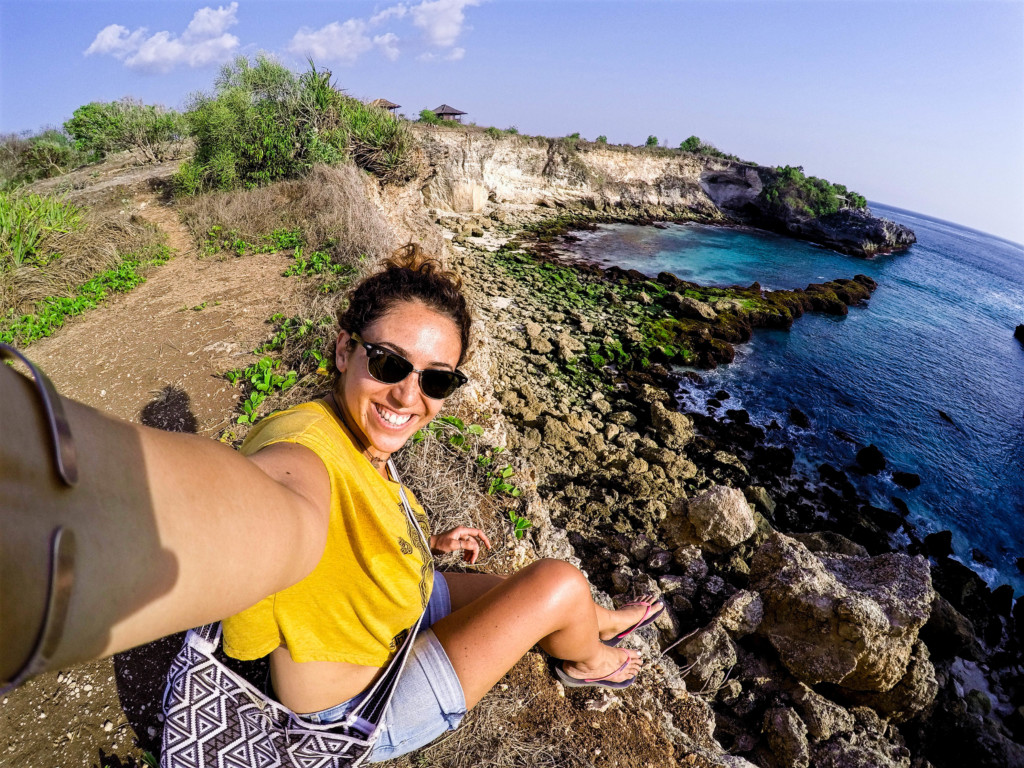 If you're anything like me, you should WITHOUT A DOUBT have travel insurance. Zip-lining through Costa Rica, skydiving in Australia, surfing in Bali, walking through the Costa Rican jungle barefoot because I didn't have proper shoes, breaking out in hives in Cambodia because I was allergic to malaria pills, I mean the list goes on, people! And any of these situations could have ended badly if I wasn't paying attention and didn't have travel insurance
Every time you're about to pay for your flight. You know that page you get that asks if you'd like to buy travel insurance before booking your flight?-Don't just skip on by that section, read it and think about it.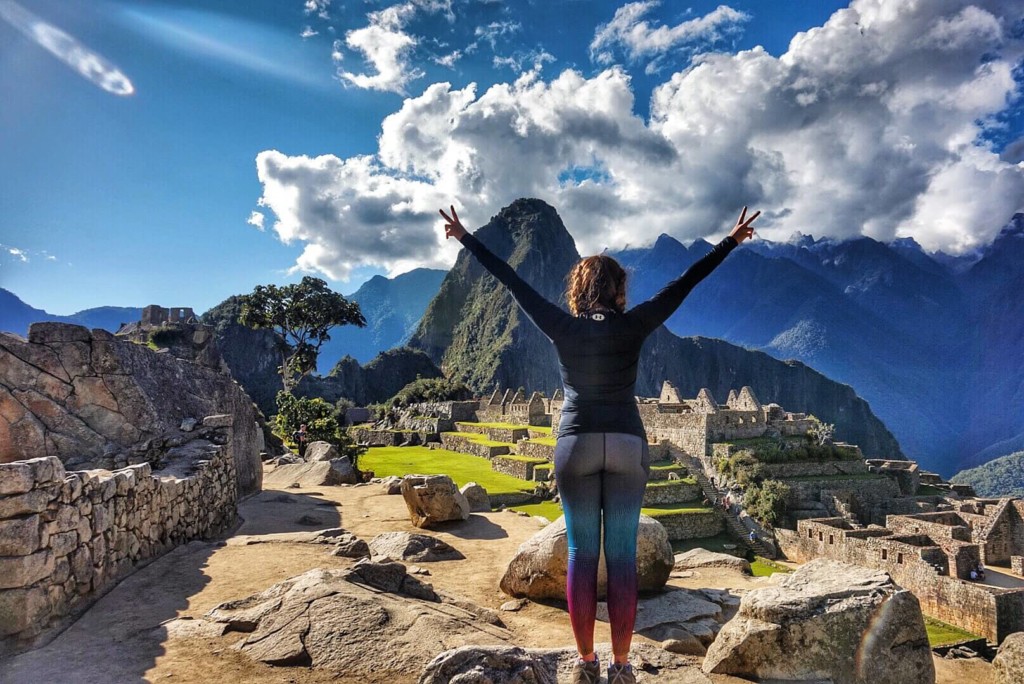 And the truth is that when I left to travel the world in 2015 I didn't leave with any type of insurance (yes, I didn't even have medical insurance). My plan wasn't to return to the US anytime soon. In my mind, medical insurance was too expensive (which it is) and travel insurance was too (it really isn't).
I was relying on my American Express Gold Card to save me in case of an emergency. Although I really just prayed to God (any God, really), and crossed my fingers, hope to die, that in those months I was traveling Southeast Asia solo, nothing would happen.
Thankfully, nothing did!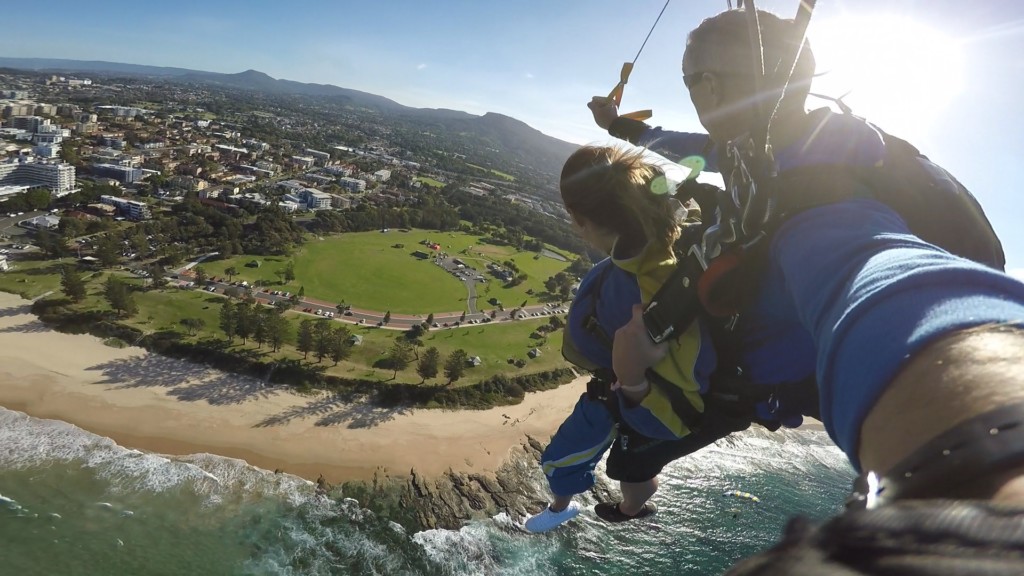 I finally decided after zip-lining in Costa Rica, skydiving in Australia, etc. that I would buy travel insurance. I got  Allianz Insurance, personally, I got the Annual Executive Plan. It's the best deal for its offer. I like that I have lots of coverage "just in case" and it isn't crazy expensive. I travel a lot, and I am always on an adventure.
Oh! Let's not even touch upon my the little game I play at airports when I show up an hour before my flight and race through security to make it. Yes, I do it for international flights too.
Anyways, let's go back to you looking at that airline page that asks if you want to buy travel insurance before booking. There are three things you should consider when purchasing travel insurance.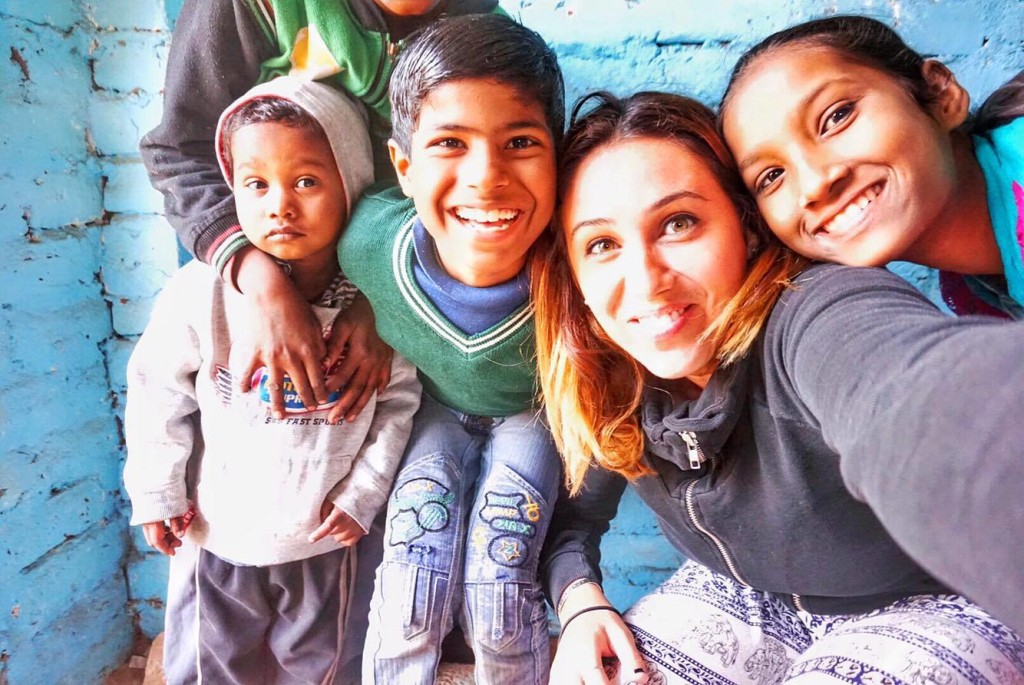 Destination & Season
Where are you going and when? My most recent trip to Miami had me running out (literally) of Miami, Florida from Hurricane Irma. I couldn't actually catch a flight out of Florida because everything was booked. If I did, it would have been covered by my insurance. I didn't lose my original ticket back home but I ended up driving from Miami to New Jersey. Thankfully I was covered.
Traveling to the Caribbean between August – October is a high season for hurricanes. Wouldn't you feel more comfortable if you knew someone had your back if your flights were canceled and you had to spend a night in a hotel and you didn't plan/ budget for?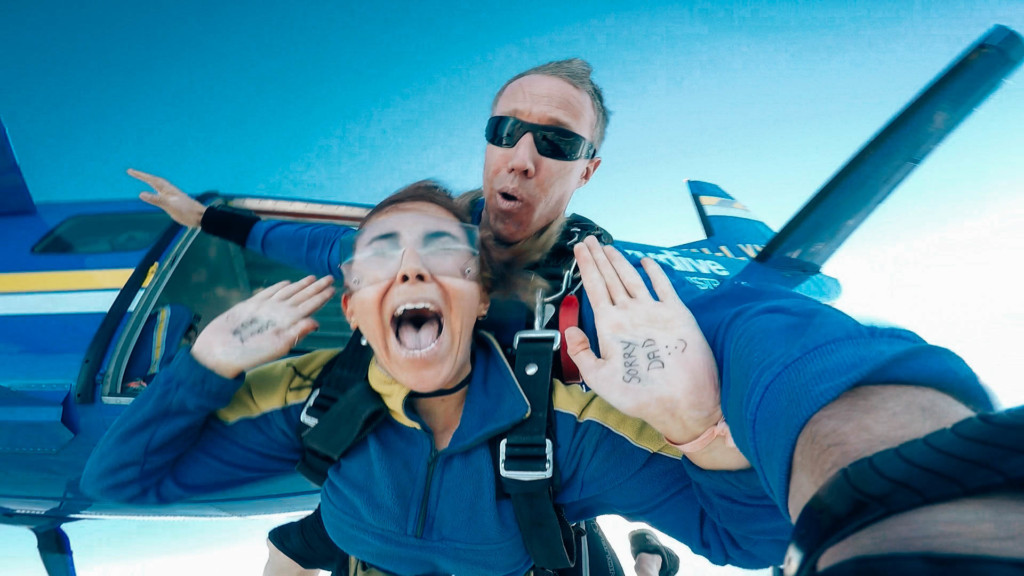 Price
Consider the cost of, (God forbid), breaking your foot while hiking through a glacier in Iceland. Let's say you had to be heli-evacuated out of there. (No, that didn't happen to me, but I know someone who it did.) They, unfortunately, didn't have travel insurance. What would have been an easy one-time annual fee of no more than $400-ish dollars for insurance turned into a $25,000 medical bill — not even joking. It was a nightmare.
Most people don't purchase travel insurance because we think it's expensive. When in reality it's fairly cheap and reasonable. You should ask yourself if the cost of travel insurance is worth the peace of mind that you're covered from any 'what ifs' while you're traveling.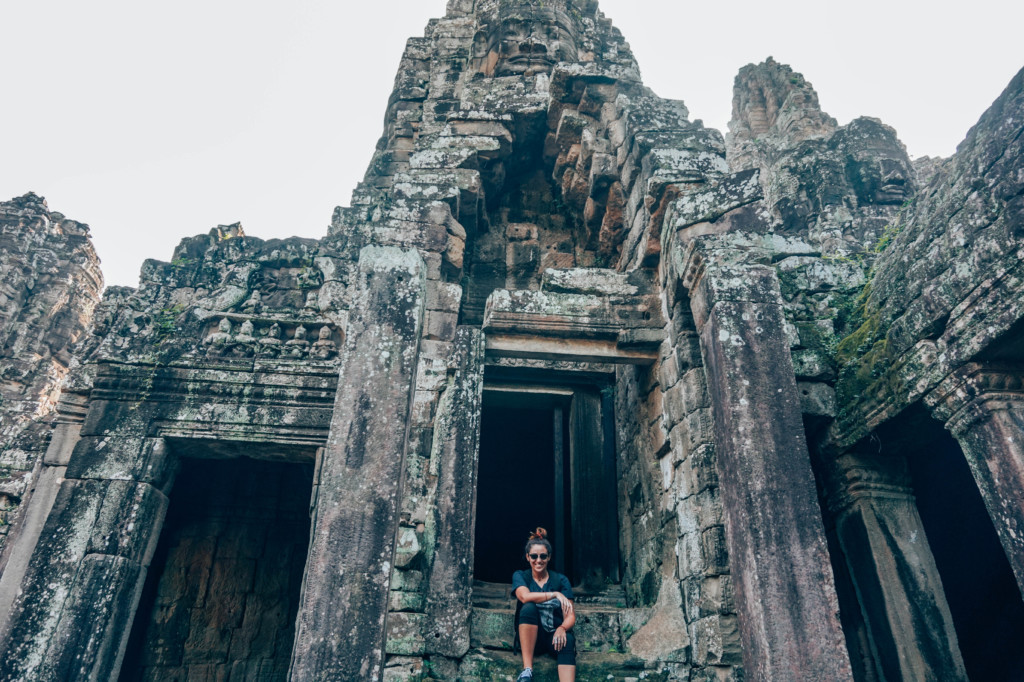 Type of Traveler YOU are
This determines a lot. Think of the type of person you are and be honest with yourself. For example, I am clumsy and always doing crazy things. Or maybe you aren't a travel blogger like I am, but you love adventure. Going to exotic destinations and cliff jumping is what you live for. Or maybe you're always late. You're constantly running to the airport, praying you don't miss your flight. These are the factors you should consider when purchasing travel insurance. Decide what type of traveler you are, then pick the perfect travel insurance package for you. Personally, I believe it's cheaper to just pay for an annual plan verse paying for travel insurance every time you book a trip.
Whether you're traveling for business or pleasure you should always consider travel insurance. It's a no-brainer! Especially because we all know that when you travel nothing EVER goes as planned and it's better to be prepared than unprepared.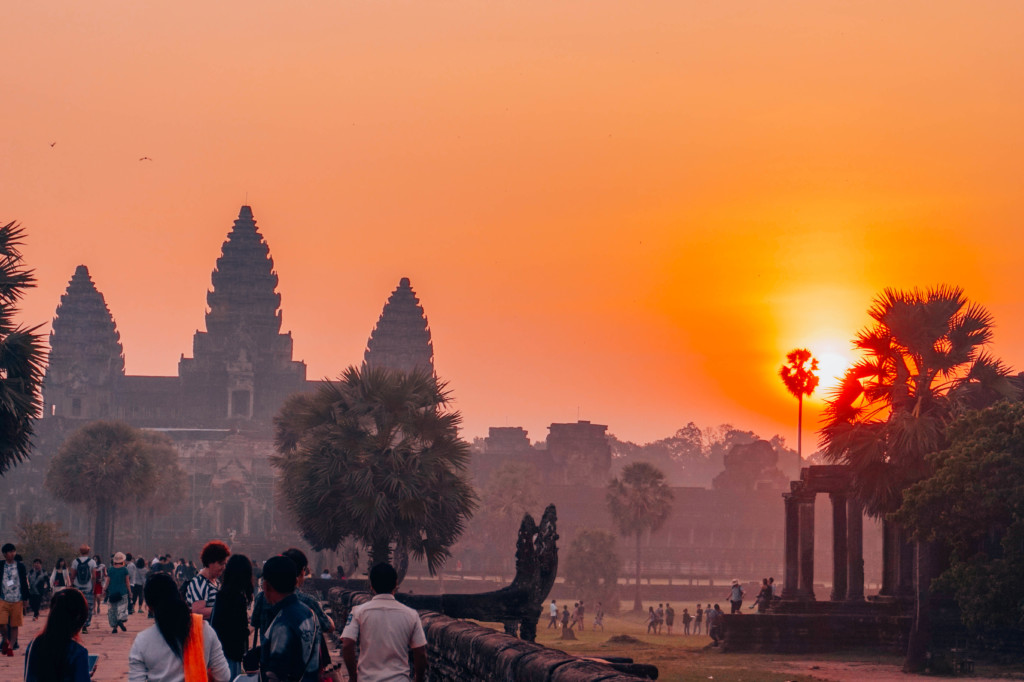 Galapagos cruises
by Karel Topic
Why tour to Galapagos? Giant tortoises, Iguana lizards, blue-footed Boobies birds, seal colonies and other amazing animals are part of one of the best natural "safaris" in the world. The uniqueness of this place creates the behaviour of all animals that are not afraid of people! Unbelievable animal world opens to you. You can observe them on Galapagos tours in immediate proximity and in their natural environment!
The Galapagos Islands are part of Ecuador and lie about 1000 km west from the mainland. The isolation allowed development of specific animal species. The islands have been made famous by the scientist Charles Darwin, who developed here his evolution theory. I have visited Ecuador and Galapagos during my travels around South America and took one of the Galapagos tour in November.
The Galapagos archipelago is of volcanic origin and is composed of many different islands, so the best way to explore them is to board a cruise and take a several days long cruise around Galapagos. You can choose from variety of Galapagos Tours. Some of the Galapagos tours are based on hotel stay with minimum time spent on the boat, but I recommend to enjoy a real Galapagos cruise! The islands are mostly uninhabited, left to their natural development, while carefully protected by the government of Ecuador. The Galapagos Islands lie on the equator and therefore they offer a very good and warm weather all year long. Galapagos Islands tours with a stay in the hotels are also available.
The cruise is comfortable and the crew takes good care of food preparation and running of the ship. Each Galapagos tour – cruise has scheduled landing twice a day and a guide takes you through the best places where you can observe Galapagos local fauna and flora. At almost all of the islands you can find different species of animals, and you will experience something unusual every day. Giant tortoises on the island of Santa Cruz, prehistorically-looking Iguanas on the Floriana Island, beautiful beaches with cute seal colonies on other islands. You can lie down next to them on the beach, this is allowed on all Galapagos tours.
Blue footed Boobies birds, who are so popular here, will dance in front of you their ritual dance, regardless of your presence. To my surprise, even crabs at the Galapagos do not fear of humans. Something is happening in the Galapagos every season – you can witness eggs laying by giant tortoises or brooders of small albatrosses, each Galapagos tour in any time of the year has something to offer!
The most popular and mostly photographed animals on each Galapagos tour are undoubtedly seals who are chasing down the beach in an attempt to dominate it, or they compete in water. You will have several opportunities on each Galapagos cruise to swim with them or at least lie down beside them on the beach and become a part of their world for a second. Taking photos is permitted on all Galapagos tours as you like, so everyone can take a lot of beautiful pictures.
I was surprised how much interesting information about wildlife and practical examples were told us during the Galapagos cruise. I do not like lapping up information about animal life, its origin, etc., but here everything is based on own experience with wild animals.
A very popular activity is daily snorkelling in the sea (if the program allows it twice a day). You can observe the rich marine life, you can swim with seals, with a little luck you'll also be surrounded by a shoal of dolphins, as we were! For an additional fee to your Galapagos tour you can even dive at several renowned places to see "manta-rays" or hammerhead sharks.
Although the Galapagos Islands tours are not a cheap experience, actually one of the most expensive tours in South America, we strongly recommend these islands, because there is no similar place in the world. If you are lovers of animals in the wild and extraordinary experience in general, then you should not miss this Galapagos adventure! Come and try one of Galapagos Tours. From my own experience (travelling around the world) the Galapagos Islands, Antarctica and safari in Africa are the best places in the world for observing wildlife.
Facts:
Galapagos officially belong to Ecuador.
Galapagos Islands comprise of 18 large and 40 tiny islands.
The Galapagos Islands are located 1,000 km from mainland.
The Galapagos Islands are of volcanic origin and lie on the equator.
4, 5 and 8-days Galapagos cruises are available (inland programs are available as well).
Visit of Argentina
I always like coming back to Argentina… The country has its specific magic and it is impossible to get know the country during just one visit. It was quite a short trip to Argentina and South America this time.
Buenos Aires and Iguazu Falls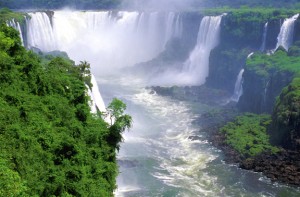 Taking a tour of Argentina? My holiday in Argentina started in Buenos Aires of course. Town nicknamed "Old Paris", city of tango and football, that is Buenos Aires! Every trip to South America should include this stop. The city has several different parts so during my second visit I still keep discovering unknown places and attractions. Tour of Argentina wouldn't be complete without a tour of Buenos Aires. Most popular tourist area is the city's working-class neighbourhood of La Boca, where you'll find streets with colourful little houses and tango is danced at every corner. This district, together with the neighbourhood of San Telmo is regarded as the place where tango originated, and the residents are really proud of it. Just as they are proud of their football club Boca Juniors, where Maradona used to play. The District of San Telmo is most alive on Sundays when there are markets held and the whole neighbourhood is overflowing with tourists. Spend few days when doing a tour in Argentina.
In the city centre you can find known avenues full of your favourite stores, in the district of Palermo Hollywood and Palermo Soho trendy boutiques and stylish boutique hotels. Buenos Aires is a city of many faces, where you can find the atmosphere of old Paris as well as modern-quarters full of stylish bars. Most Argentina Tours starts in Buenos Aires, it is no wonder why, it is one of the best landing places in South America when flying from Australia.
After exploring the city I went on a day trip to Uruguay, the historic town of Colonia, which is just about an hour ferry ride from Buenos Aires. The ancient streets and historic houses attract crowds of tourists. This can be easily add to your Argentina Tour, not just little town of Colonia but trip to Montevideo as well.
A very popular short trip from Buenos Aires is a flight to the Iguazu Falls. Some tours of Argentina starts in Iguazu because you can enter here from Brazil with no need of international flight. You need only a few days for this trip and you can see for yourself why is this complex considered one of the most beautiful waterfalls in the world. This is probably one of the most popular add-ons to your Argentina tour. You can enter Iguazu (or Iguassu) Falls from Argentinean side or Brazilian side. From both sides you can do a tour to Brazilian and Argentinean part of the falls and each side has something different to offer. If you don't have much time then I recommend to take tour to Iguazu Falls in Argentina, as this part is larger and more complex. On the tour to Brazilian Iguassu Falls you can get a view from a bit of distance and get a better overview of the whole Iguazu Falls. I have to say that I have been enthralled by the Iguazu Falls far more than by the famous Niagara Falls in the U.S. I have visited the falls in the recent past when touring through South America so my journey continues to El Calafate in Patagonia and Tierra del Fuego, Ushuaia.
El Calafate
Not a long flight from Buenos Aires to El Calafate and you enter natural paradise of Patagonia land! Do you love cooler clima, mountains, glaciers and thousands kilometres of wilderness? Then you are on a right place and tour of Argentina include one of the most wanted stop. Make a trip to El Calafate, it's worth the journey. When you do a tour in Argentina you shouldn't miss this part of this country. To the main highlights belong one of the most beautiful glacier in the world – Perito Moreno glacier, I was really surprised by size and amazingly clear light-blue colour of this glacier. This place is also gate to the hiking paradise of El Chalten area with beautiful Fitzroy peak. All natural lovers Shouldn't miss a trip to Argentina including El Calafate area. It is also the best place where to get easily by bus from Argentina to Chilean part of Patagonia and it's jewel – the national park Torres del Paine. Our trip leads even more towards southern part of Argentina and South America, Tiera del Fuego – Land of Fire.
Ushuaia
And the Argentina Tour continues. Unlike the hot Buenos Aires cold mountain weather and temperature around 7 degrees Celsius in the middle of summer greets us in Ushuaia. Welcome to the southernmost city in the world!
This rather smaller town with its unique atmosphere is surrounded by mountains and national parks of the Patagonia region. I found out already the first day that the weather here changes every 5 minutes. But more surprising was the fact that at 10 pm there was still enough light and the sun was slowly going down. No wonder that most people here have dinner around 9 pm. It is a different Argentina, different part of your tour in Argentina.
Next morning I set off to the nearby national park Tierra del Fuego. A nice group of people met. We went kayaking down the river to Beagel's Channel, then we continued on a boat to an island occupied by penguins, we visited a ranch of the first settlers, and the trip concluded with a stroll through the beautiful countryside, with stunning views of the National Park and lake. One of the best part of my Argentina tour!
Then my journey continues to Antarctica, which was the main purpose of my visit. My tour in Argentina draws to the end. You can read more about the trip to Antarctica in the Antarctica article.
Trip to Antarctica
I have decided to take a cruise to Antarctica! Wow, never thought I go on a trip from Australia to Antarctica. I mean I had to travel to South America to board one of the Antarctic cruises in Argentina. Initially I was choosing one of the cheap cruises to Antarctica initially then ended up with a mid range offer for Antarctica cruises. I am ready to start the adventure! As I realized Antarctic cruises are quite popular mostly between elderly people. So I took a flight to Argentina, specifically to Ushuaia.
Day 1 – Embarkation
Finally the day has come! I will board an expedition cruise to Antarctica in the port of the southernmost city in the world, Ushuaia, Argentina. In the afternoon all passengers are on board and we can leave the shores heading to Antarctica, the last "untouched" continent. I am ready to cruise to Antarctica and enjoy the adventure of lifetime. I should mention by now I booked an 11 days long Antarctic cruise, starting and finishing in Argentina.
Our boat belongs to the smaller ones with capacity of 60 passengers and 20 crew members. Cabins on board are very comfortable, mostly for 2 people, and to my surprise there is a lot of storage space for all our stuff. We have a writing desk, sofa and sink right in the cabin, and a little window out. This should be comfortable cruise to Antarctica.
After we settled in the warm cabin, we were welcomed by the crew on board. They all behave very friendly and there really meet people from all over the world on the boat. The ship is originally Russian and therefore the crew is predominantly Russian. In addition to the Russians there are about 7 members of English-speaking staff who will care for our comfort, information, going ashore, etc. The boat has 7 floors and it is easy to move round it. Today's part of the cruise is placid so we can go to one of the outdoor platforms and enjoy the surrounding snow-capped mountains of the slowly receding South America continent. A rich dinner follows and then we lie down to sleep, the first night on the cruise to Antarctica.
Day 2/3 – The Drake Passage
Waking up was not the best, because nobody really slept in the night. We sailed to the famous Drake Passage and rocking of the boat caused a restless sleep. Those who did not take a sea sickness pill yesterday after dinner left out the breakfast. I was prepared so I forced down pills at regular intervals to avoid unpleasant time spend on toilet. I don't want to miss anything on this cruise discovering Antarctic beauty.
Cruises to Antarctica sail through the Drake Passage to the mainland takes about 2 days. During these days we listened to commentaries on nature and animals we should see, watched videos in the conference room and took part in necessary trainings on safety procedures on boat. Right at the start of the trip we tried evacuation of the ship in the polar rescue boats, which are completely enclosed, having their own engine and food and water supplies for several days, in case something happened on this Antarctic cruise.
I must admit that besides the mentioned briefings I slept through most of the days, tired of the constant rocking of our boat slowly cruising to Antarctica. After a restful night at sea, now people think that the worst part of the Drake Passage is over. What a mistake! At breakfast time the waves rose and the ship began "to dance" most since our departure from the harbour. Breakfast I thus largely left out, took a sea sickness pills and lie down. To be more specific, it was not so bad. I believe that it could be far worse, depending on each individual's tolerance. This is the cruise to Antarctica I whispered. Tonight we should finally reach the South Shetland Islands, where sea calms down.
Day 3/4 – Trip to Antarctica – The South Shetland Islands
Here we continue with my Antarctica trip. At lunch time everything was better. I ate well and went to the captain's bridge from where is the best view. I was really surprised how "open" is the ship for passengers on these trips to Antarctica. We can go anywhere to watch boat controlling and navigation for this Antarctica trip.
There was a really nice view of the wild ocean and massive waves from the bridge. Besides the large variety of birds, of which I only recognize the albatrosses, I have also seen four penguins jumping in the water alongside the boat. Whales should appear soon too. This is a trip of a lifetime, trip to Antarctica.
The boat is among other things equipped with a sauna, so one can warm up nicely in the cold weather on this Antarctica trip. In the afternoon, people already took the first photos of glaciers. Instructions on how we proceed the following day when landing on shore, accompanied by a lecture on the uniqueness of Antarctica and preserving its purity follow at the end of the day.
Day 4 – Antarctica – Antarctic Peninsula, first disembarkation, penguins, seals and whales
And finally to the mainland! Trip to Antarctica take a spin finally. Already around 8 o'clock in the morning we were warmly dressed and jumped into the boats heading to Mikkelsen Harbour. Guide showed us around glacial walls first and then we have set foot on the mainland among the nests of Gentoo penguins. There was a whole colony of them scattered around the water and on the hill. You can approach the penguins some 4 metres. But penguins themselves can break it. If a person crouches they often come just 1 meter close. Each nesting site has a carefully beaten path on which the penguins go to sea for food. In a nearby lake, some penguins play in the water. It is only about 4 degrees centigrade but penguins do not care, their feathers provide excellent thermal insulation. After a thorough visit to this site and dozens of great photos we hurry for lunch because you get hungry very quickly on Antarctica trips.
We have a magnificent view from the boat of the sunlit Curtis Bay, which is full of ice and floating debris from the glaciers. Beautiful day and beautiful trip to Antarctica! After a rest we have an even better view directly from the boats which took us all around the entire Bay. We are taking photos of ice floes and icebergs, we also glimpse whale fins (Minke whale) on this Antarctica trip. A little further seal sunbathes on a piece of ice. The giant icebergs break off from time to time, and bigger or smaller ice pieces fall with thunderous sound into the water. As we continue our tour individual boats transmit messages to others about discovered animals. All trips to Antarctica shows you an amazing nature and wildlife. We see another penguins and we also have a great view of the female elephant seal, whose size corresponds to the name. After several hours of experience on the boat we head back to the ship to continue with our Antarctica trip further south to other interesting sites. Curtis Bay is truly an experience and from the captain's bridge we have a memorable view of the countryside full of ice in sunny weather which is not a standard on other Antarctica trips. We are lucky, a whale (Humpback Whale) appears in front of us and our captain successfully steers close to it. We enjoy the look at the whale for about half an hour, all cameras are in action. I bought a camera especially for this Antarctica trip. A really delicious dinner is followed by a documentary film about the place we go to tomorrow so we have something more to look forward on our trip to Antarctica.
Day 5 – Antarctica Tour – Camping in Antarctica
And our tour in Antarctica continues. We woke up to a chilly day, nevertheless in a beautiful bay at Port Lockroy, where one of the oldest cottages (stations) is located. British researchers lived here decades ago. The cottage is now rebuilt and located in a beautiful bay surrounded by penguin nests. It serves nowadays as a museum of how people lived here in the last century and there is also a functional post, the only one in Antarctica. Therefore most of us are sending postcards and buying souvenirs from Antarctica, to let our friends know how the tour in Antarctica goes. This whole place is surrounded by beautiful glaciers and snowy peaks. There is enough to watch and we can say the same for the whole Antarctica tour.
We could pay a bit more for extra activities such as mountaineering and kayaking. At regular intervals passengers divides into two groups, one group sets off kayaking along the glacial coast and the second group climbs the nearby hills and glacial peaks. Not all tours to Antarctica offers these optional activities.
Around lunch time the sun comes up and one feels like in a paradise. Everything shines in white colour and a whale that wanders lazily close to our boat enhances it all. Wonderful Antarctica Tour! All people are on board trying to get the best shot. Then we move further on along the channel, offering magnificent views of the surrounding countryside. We pass several whales and even a shoal of about 10 Minke whales. Sunny weather and calm sea accompany us all the afternoon on our Antarctica tour.
In late afternoon we arrive to the Pleanau Island and the adjacent bay offers perhaps the best view of the icebergs floating in the water. The whole area looks like a scrap yard of loose pieces of ice, the entire bay is filled with icebergs. Later we get on small boats to get closer to icebergs. Each piece has its own distinctive shape, colour, size. Brightly shining sun creates a wonderful spectacle. The whole bay is surrounded by high snowy mountains and it is hard to decide which way is better outlook. An integral part of the whole scenery are sunbathing seals and penguins. An unforgettable experience was when about 30 penguins appeared not far from our boat and they suddenly swam against us and jumped out of the water like dolphins.
Beautiful weather and clear sky enabled another exciting part of the sailing trip – camping in the open air on the mainland of Antarctica! Again choose your tour to Antarctica wisely, not every cruise offers this experience. This overnight stay is completely voluntary, at least half of the passengers enthusiastically agree though. Really great experience on this Antarctica tour, lie down to sleep in a sleeping bag, having a pile of snow instead of a pillow. Curious Gentoo penguins are walking by and a big elephant seal lies not far either. The sun sets around midnight, offering an incredible spectacle. The play of lights and shades on the white Antarctica is really an experience. Do not look for a starry sky here. Really dark night does not occur here once. I slept well till about 6 am when the noise of penguins woke me up. Waking up in the middle of the white landscape will certainly belong to my greatest experience from this tour in Antarctica.
Day 6 – Polar research station and penguins colonies
Back on the ship and after a hearty breakfast we move further south to the Argentine Islands and anchor near the Ukrainian Vernadsky Research Station. We enjoy another absolutely beautiful day with clear blue sky. We have visited the research station, which was very cosy and well equipped with everything you can imagine: kitchen, gym, doctor´s office, bar (with a sufficient stock of vodka), pool table, a sauna, an ozone hole research centre and many others. The crew on the station is very nice and willing to show us the whole station. In the next bay we visit an original cottage, which has served researchers in the 40´s and everything here is well-preserved. The view of the surrounding glaciers and mountains on a clear day like this is amazing. Near the cottage two types of seals (Fure and Weddell seals) are lying. They are not distracted by our visit at all and our tour in Antarctica continues quietly.
In the afternoon we spent several hours on Petermann Island, where there are many penguin colonies again. Gentoo and Adelie penguins are to be seen here. Also Antarctic cormorants, all in the breeding season, spread over the surrounding rocks. It's really fascinating to observe the life of penguins from only several meters, watch them taking care of their eggs, building stone by stone their nests, or setting off in their funny walking manner to the sea for food. All tours to Antarctica visit a bit similar places and the difference is mainly making the boat you are on.
A little surprise on our tour across Antarctica is ready for us in the evening – grilling at the stern of the boat and the whole dinner is a party. Music is playing, hot wine is being poured, buffet style dinner all around and there is a great atmosphere of course. Cooks really work hard, so we have a great dinner with beautiful views of glaciers and even a whale swims nearby the ship. What more can one desire? Perfect end of the day on our Antarctica tour.
Day 7 – Expedition to Antarctica – Glaciers, icebergs and swimming in Antarctica waters
Our Antarctic Expedition continues. We moved into the Paradise Bay, which is flanked by steep glacial walls. We set out on boats to take pictures of light blue blocks of ice. Today you need to dress properly and add an additional layer. Cloudy sky and windy weather make you feel chilly on this Antarctic expedition. Disembarkation follows and a hike to a small hill from where there is a magnificent view of the whole region. On the way back we use natural slides in the snow and everyone is having fun. Around lunch time the sun is peeping through the clouds again. Our Antarctic expedition continues to Cuverville Island.
Afternoon disembarkation takes place in the beautiful Bay of Islands Cuverville, in a beautiful sunny weather. We couldn't pray for a better weather on this Antarctic expedition. Sun cream, backpack and about four of us set off to the highest hill on the island. Among the colonies of penguins we climb the hill and after about an hour we stand on the top to enjoy the best views throughout the entire Antarctica expedition. The weather is incredible and the sight of snow-capped mountains, blue sky and the bay full of blue-coloured icebergs creates a scenery one never forgets. The way down is quick, just sit down on the ass and create your own slide downwards.
Soon after return to the ship the leading chief announced a swim in Antarctic waters for those of us used to cold. What an Antarctica expedition! Sunny weather encourages us to take part in this unusual experience, nevertheless water temperature commands respect. The thermometer indicates 0° C. However, I am here probably for the first and last time in my life so I jump from the deck on the 3rd floor straight into the depths. I do not have to describe how cold the water was. A couple of strokes alongside the ship and quickly into the sauna to warm up. The experience was worth it. After dinner, the captain reported killer whales on the horizon, we have not met this species during this Antarctic expedition yet. In twenty minutes the entire whale family (about 5 orcas) is near the ship. Sunset again offers spectacular views of the Antarctica. In the evening our Antarctic expedition moves north to the Deception Island.
Day 8 – Deception Island and giant seals
We have reached the Deception Island in the morning, which is known for its volcanic activity (still active). Favourite place is black beach where you can dig a hole in the sand and lie down into warm water that is heated by the hot ground.
After lunch we moved a few miles further to Elephant Point. The last landing follows and a couple of hours ashore before the Antarctic expedition takes direction back to Ushuaia. I must say that I had the feeling nothing can surprise me anymore, but the last tour was worth it. We passed several beaches with dozens of giant elephant seals. These "manikins" weigh about 1 tonne and when they started moving it was really fantastic. I wish to everybody who takes expedition to Antarctica to enjoy similar moments.
Day 9 -11 – Way back to Ushuaia
The way back to Argentina leads through the Drake Passage again. Various presentations and programmes are still broadcasted on the boat. Now it´s the time to sum up the whole adventure in my head and have a look at the pictures taken. Antarctic expedition popularity is best testified by a woman, who have set off for the journey already seven times!
The entire Antarctic expedition was perfectly organized, everything went as planned, the food was delicious, the crew was nice, guides were great from the start to the end, the program offered pleasantly surprised me every day and the weather was just a bonus on the top of that! This Antarctic expedition has become a unique and extraordinary experience, which can be hardly compared to any other place in the world. I highly recommend this Antarctic expedition, it can't disappoint you.